If you're trying to conceive, understanding your ovulation cycle is crucial. Monitoring ovulation not only helps you identify your most fertile days but also maximizes your chances of getting pregnant. In this comprehensive guide, we'll walk you through the best methods to monitor your ovulation effectively. From tracking basal body temperature (BBT) to using ovulation prediction kits (OPKs), we'll explore various techniques and provide valuable insights to optimize your fertility journey.
Understanding Ovulation
Before diving into the methods of ovulation monitoring, it's essential to comprehend the biological process of ovulation itself. Ovulation occurs when a mature egg is released from the ovary, making it available for fertilization by sperm. Typically, ovulation happens around the midpoint of a woman's menstrual cycle, which is usually 14 days before the start of her next period.
Basal Body Temperature (BBT) Tracking
One of the most popular and cost-effective methods of tracking ovulation is monitoring basal body temperature (BBT). BBT refers to your body's lowest resting temperature, which slightly increases after ovulation due to the hormone progesterone. To utilize this method effectively, you need to measure your temperature with a specialized basal thermometer every morning upon waking up, before engaging in any activity. By charting your BBT over several cycles, you'll notice a pattern of a slight temperature increase after ovulation, indicating your fertile phase.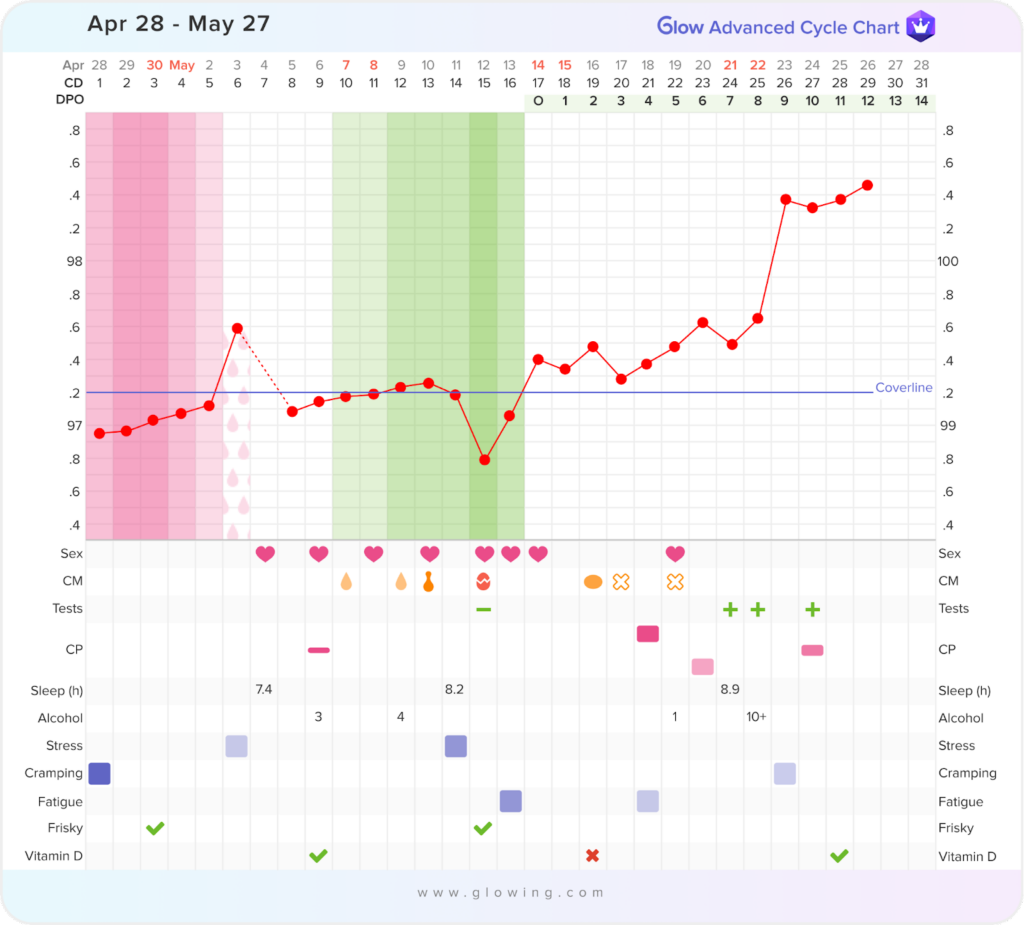 Cervical Mucus Observation
Observing changes in cervical mucus is another useful method to monitor ovulation. Throughout your menstrual cycle, the consistency, texture, and color of cervical mucus change in response to hormonal fluctuations. As you approach ovulation, your cervical mucus becomes clearer, stretchier, and similar to the texture of raw egg whites. This fertile cervical mucus facilitates the movement and survival of sperm, increasing the likelihood of conception. By regularly checking and documenting your cervical mucus, you can identify the optimal time for intercourse.
Ovulation Prediction Kits (OPKs)
For those who prefer a more precise and convenient method, ovulation prediction kits (OPKs) are readily available in the market. OPKs work by detecting the surge in luteinizing hormone (LH) levels, which triggers ovulation. These kits typically include urine test strips or digital devices that indicate your fertility status. To use an OPK, follow the instructions provided, typically starting a few days before you expect to ovulate. OPKs can help pinpoint the precise time of ovulation, providing a greater opportunity for timed intercourse.
Smartphone Apps and Fertility Monitors
In today's digital age, numerous smartphone apps (such as Glow) and fertility monitors have emerged to aid women in tracking their ovulation cycles. These apps utilize algorithms and data input, such as BBT measurements and menstrual cycle length, to predict fertile windows. Some apps also offer additional features like reminders, educational resources, and community support. Alternatively, fertility monitors are advanced devices that track multiple fertility indicators simultaneously, providing comprehensive insights into your fertility status.